At Ott Consulting Inc. [OCI] land survey has been essential to providing clients with comprehensive civil engineering services. In 2003 Jeffrey L. Ott, P.E. started the firm along with Reynold E. Petre III, P.L.S. with the goal of offering personalized services to public and private sector clients throughout the Lehigh Valley. With over 34 years experience in land survey Ren Petre, Executive Vice President has been heading up the firm's survey department. Ren's experience encompasses the full range of land survey services including boundary, topographic and utility surveys, construction stakeout and expert testimony in County court. In addition he has Airman Certification for small unmanned aircraft systems, commonly referred to as drones. OCI's survey technology consists of a wide range of capabilities such as visual inspections, topographic survey, 3D modeling and photogrammetry. Under Ren's leadership the firm's land survey services utilize the latest technology for small and large scale residential, commercial, industrial, institutional and public projects. These services include the preparation of plans for legal documentation, contract plans and as built drawings.
A recent OCI project which exemplified the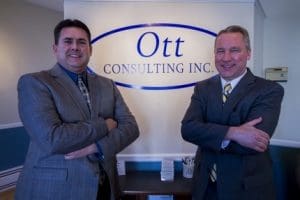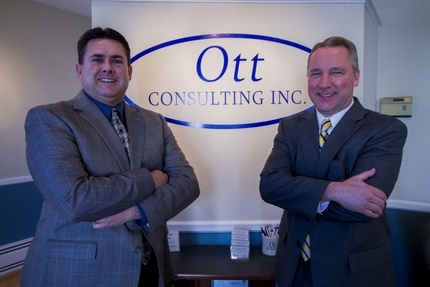 benefits of the firm's survey technology was the construction of a 1.1 million square foot warehouse. Located in the Chrin Commerce Center, Palmer Township OCI was responsible for base map survey, construction stakeout and quality control. Utilizing GPS, robotic and drone equipment we prepared base mapping for this 50 acre development within one week and under budget. Today with our new tools, GPS, robotic and drone equipment we are able to perform land surveying, mapping and numerous other services faster, with more accuracy and economically.
Ott Consulting Inc currently serves the Lehigh Valley, Slate Belt and Pocono Region. Our diverse public and private client base includes clients such as Plainfield Township, Emmaus Borough, Alburtis Borough, Upper Milford Township, UGI, PPL, Wegmans Food markets and ARCO.
Our comprehensive civil engineering, landscape architecture and land surveying services, coupled with our personalized management style & "hands on", experienced firm leadership, provide our clients with on time and on budget projects.