Site / Civil Engineering
Overview
OCI provides site/civil engineering planning and design services in the public and private sector. The firm's projects include land development, infrastructure improvements, storm water management, sewer design and roadway design. Our clients include architects, developers, institutions, government agencies and attorneys. We take projects from conception through construction, preparing preliminary and final contract drawings and specifications including services during construction.
Our staff of surveyors, civil engineers, landscape architects and technicians provide complete services for large and small scale projects.
Conceptual Site Design
Preparation of Preliminary & Contract Documents
Land Use Feasibility Studies
Storm Water Design
Sewer Design
Permitting
NPDES Applications
Regulatory Reviews & Approvals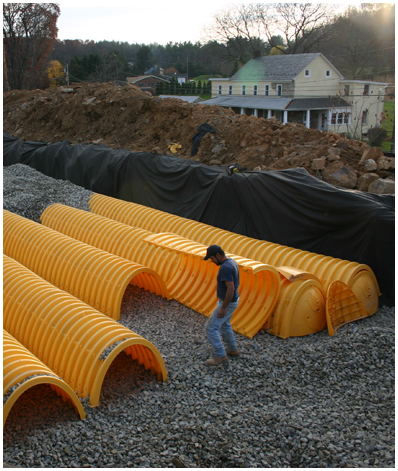 Hidden Meadow Estates – Stormwater Infiltration Systems
Lower Saucon Township, Northampton County, PA
Homepro Enterprises, Inc.
Services