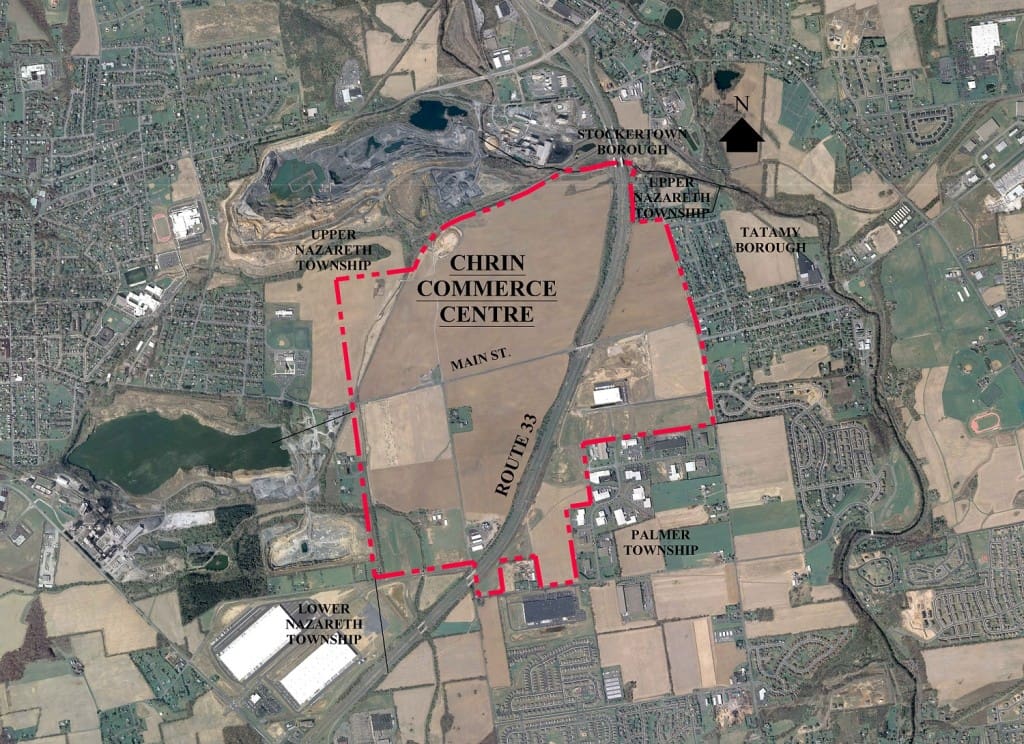 Ott Consulting Inc. [OCI] Engineers, Surveyors and Landscape Architects will be part of the construction team for a new 1.1 million square foot manufacturing/distribution facility in the Chrin Commerce Centre. The new 800 acre center situated in Palmer Township, Northampton County brings a variety of real estate options to the greater Lehigh Valley.  The Centre's site design will include a new interchange with Route 33 and Main Street providing direct access from a major arterial highway.
OCI will be under contract with Blue Rock Construction Inc. for overall construction stakeout/layout of building corners, footings, columns and walls. This work will also include verifying subgrade and certification of concrete pads. In addition OCI will be responsible for establishing site controls for contractors along with certification of asphalt pavement. Reynold Petre, P.L.S., P.D.C. Principal in Charge for OCI stated "construction stakeout is an extremely critical component of any project but even more so for a project of this scale. Our work requires the highest degree of accuracy in establishing layout and elevations for structural members, building pads and footings."
OCI has extensive experience working on major construction site/survey projects.  Past projects include the Promenade Shops in Center Valley, Lehigh County as well as other large and complicated projects throughout the Lehigh Valley and beyond.  Currently OCI is completing site/survey services for The Courts at Spring Mill Station, Whitemarsh Township, Montgomery County. This project consists of a 385 unit apartment complex and structured parking for 650 cars.